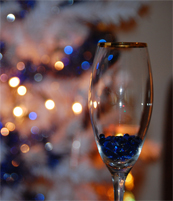 One of the most disappointing things about visiting beautiful Niagara-on-the-Lake is not being able to dine in some of it's wonderful restaurants.  It's a very busy town and many guests arrive here thinking that finding that favorite spot and getting a reservation go hand-in-hand. Unfortunately, that's not necessarily so,  particularly if you're coming on a weekend or during the height of the season (May to October). We strongly suggest you make reservations. Too many folks have been disappointed so we've compiled the following list for your convenience.
The list is divided  into 3 categories starting with 'Fine' dining, 'Mixed' (fine and casual) and finally 'Casual' dining. Our choices were made on the basis of personal experience, general reputation of the establishment and most importantly,  the comments of our many guests. The 'favorites' are highlighted in asterisk*. We would also like to remind you that we have coupons for some of the following establishments that give complimentary appetizers or desserts with your dinner.  Please note that these are marked with the letter "C" next to the phone number. We are quite happy to give you these upon request.
Please note that there are several restaurants on the list not highlighted. As mentioned, we've chosen what we consider to be the best  in each category. Perhaps you disagree and for this reason we've given you a fairly complete list of dining establishments to choose from.
Either way….Bon Appetite !!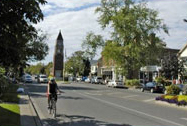 * = Our Favourites
C = Coupons available upon request
© Copyright 2022 WeatherPine Inn. All Rights Reserved.